Suites in Rome's historic center
Oriana Homèl Rome. Warm like a home, Professional like a hotel
Eternal beauty and undisputed charm in your Suite in Rome.

You will be immersed in the streets of the city centre in the period residence of Via S.Claudio.

At just a stone's throw from the Trevi Fountain and the Pantheon, you will be amazed every time you wake up.

Discover your modern and spacious Suite, a luxury apartment with exclusive services and facilities.
Discover the panoramic suites with views of Rome
Timeless beauty for a holiday of wonder and amazement.
Suites
10 SUITES SURROUNDED BY WONDER: ECO-FRIENDLY MATERIALS AND EXTRA-LARGE SPACES.
Oriana Homèl is perfect for your holiday discovering the dolce vita. Bright, modern spaces, Suites with balcony, kitchenette and assistance from 8 to 21. A guarantee of quality in the heart of Rome.
Whether you wish to stay a few metres from the Roman Forum or stroll in the shadow of the Pantheon columns,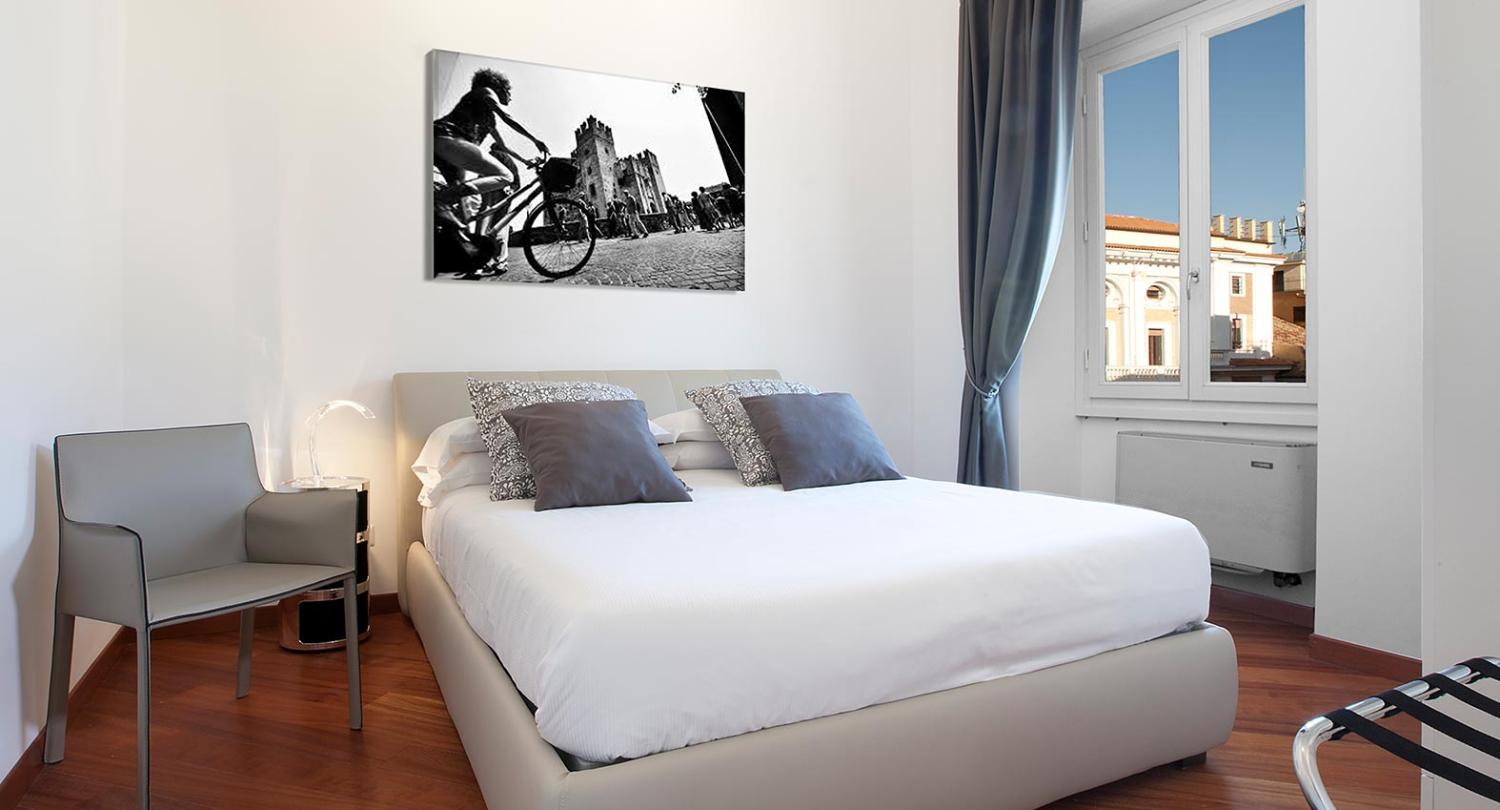 Signature Services
SAME SERVICES. IN EVERY DESTINATION.
Oriana Suites Group becomes Oriana Homèl
In recent months, the Oriana Group has undergone important and innovative changes.
The incredible news and the new acquisition of the historical building in Turin have triggered a desire for rebirth. The continuous look to the future has caused the group to change, evolve and renew.

We are constantly growing and developing. Oriana Suites Group no longer represents us. With the aim of creating something innovative and firmly rooted in the concept of hospitality, the year 2022 saw the birth of: ORIANA HOMÈL.
Simple, intuitive and revolutionary: "Home" and "Hotel". Warm like a home, Professional like a hotel.